WE BELIEVE IN THE POWER OF SCENTS, AS AN ETERNAL SOURCE OF PLEASURE AND LIFE
MAISON DE SENTEURS, THE PASSION FOR TRAVEL IS STILL ALIVE
It was by evoking the history of their ancestors that the founders of Maison de Senteurs brand got the idea and the desire to embark on this adventure. Since the late 19th century, their ancestors, who were travelers, brought back various treasures. One brought back spices from the seven seas destined for the ancient Tunisian souk, while the other returned with exotic flowers unknown to our lands, like the violet of Alexandria, to craft perfumes.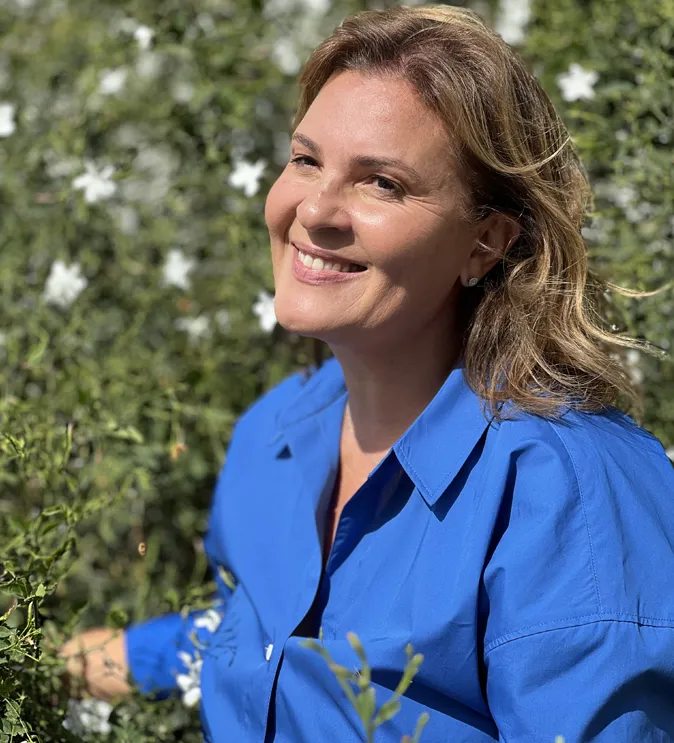 Rym Fakhfakh comes from a renowned family of floral water producers. Mondher Ouenniche was born into a family of spice merchants. Both were immersed in tales of travels, and their noses were trained in the scents of distant lands. From their meeting, Maison de Senteurs, the Mediterranean explorer, was born.
Thus began an olfactory odyssey that would lead them to success. Driven by their shared passion for the plants and scents of their homeland, Tunis, a gem in the southern Mediterranean, they established a workshop where perfumes, body care, and well-being products are crafted with top-quality, meticulously selected ingredients. At Maison de Senteurs, the passion for travel is ever alive...
We capture the origins of elements in nature to recreate them in our creations, offering genuine sensory journeys, drawn from time and places, known or sometimes unexpected. Each fragrance is inspired by nature. As true Mediterranean explorers, and beyond, we seek surprising scents from all corners of the globe.
A HUMAN, LIVELY, SIMPLY AUTHENTIC BRAND
We believe in the power of scents as an eternal source of pleasure and life. Our cradle is the Mediterranean region, where we enjoy exploring the richness and diversity of stories, cultures, and territories day after day. 
The Mediterranean is what unites us; it's the mixed heritage we've shared and want to make known to as many as possible through the unique plants and scents produced by its nature. We are perfume explorers, craftsmen, lovers of authenticity, proud of our roots, and completely open to the world...
We invite you to a constant discovery, alongside us, of hidden treasures. We have crafted them with the same demanding spirit, creating products that are both simple and precious to help you build your own beauty ritual and initiate your own daily routines. 
We advocate a way of life that encourages taking time for oneself, discovering each formula and texture to make it truly your own. Functional fragrances and care products always in the service of emotions, a scent, a casing that never forgets to transport us to distant places.